Ice Dams: Causes and Cures
To say that that the Winter of 2014 has been rough in the northeastern US is to put it mildly. In Philadelphia, we've already had 58 inches of snow and could challenge the 2009-2010 record of 78 inches. Add frigid temperatures to the mix and you have the key ingredients for ice dams which can cause home damage, making them less salable as well as less inhabitable.
But what is an ice dam? It's the buildup of ice at the base of the roofline (see photos below), and frequently on top of gutters, that can impede the flow of melting water from the roof. This water can then seep under shingles and cause various kinds of damage to the interior and exterior of a home including: mold and mildew, wood rot, water stains and insulation damage. The weight of such dams can cause gutters to bend or even detach completely from the house.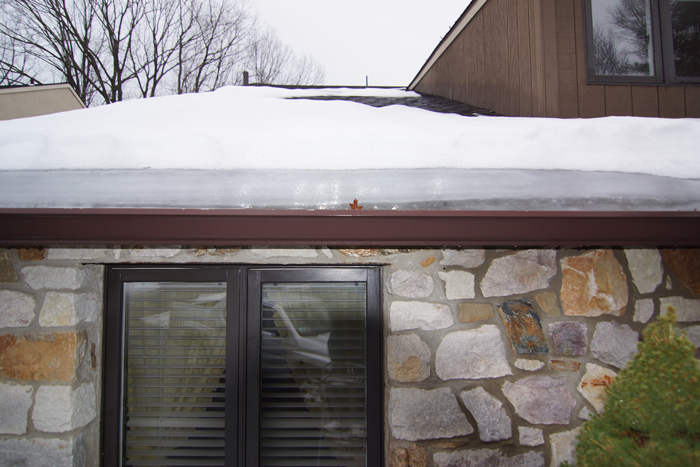 ...