Main Line Condo Market: Spring 2021
Posted by Alvin Belden on Thursday, May 20, 2021 at 4:07 PM
By Alvin Belden / May 20, 2021
Comment
Main Line Condo Market
This article examines the condominium market on the Main Line in the Spring of 2021. I consider the towns below to be members of the 'Main Line' for the purposes of this post. Main Line Extended would be another phrase for this set of towns. Click the links to see homes for sale in specific towns, detailed statistics and other information.
Generally speaking, the Main Line condo market has returned to pre-pandemic levels in terms of number of monthly sales, median sale price, median days on market and median $ per square foot. The charts below back up this statement. Approximately 30 units are month are selling on the Main Line at a median sale price of about $200,000. Median $ per square foot is up slightly from pre-pandemic levels at a little over $200. Median days on market is a bit lower at about 10 days. Days on market refers to the number of days a property is up for sale before going under agreement. The median is the middle value in a set of values and I use this instead of the average as it gives less weight to outlier values.
Though prices, number of sales, etc. are similar to pre-pandemic levels, the number of units available for sale is lower for condos as for other types of properties. As I write this in late May of 2021, there are 65 units for sale across the entire Main Line which represents just over 2 months supply, a definite seller's market. That said, I haven't noticed the multiple offers and sales-over-asking-price phenomena that have become prevalent for singles and townhomes. When a unit sits on the market it's usually for one of the following reasons: the price is too high, condition is poor or condo fees are high. Generally, the lower priced units sell more quickly than the higher priced ones.
The Main Line condo market consists largely of sales of existing units. New construction accounts for less than 3% of sales. One current new development is Wayne 427 in Wayne. There are also 21 high end apartments being constructed at 39 Montgomery Ave, Ardmore by C. F. Holloway who built the nearby 100 Saint George development a few years ago. Athertyn in Haverford has finally sold out after more than 10 years of construction.
It's interesting to look at the chart below of sales by development. As one might expect, the largest developments such as the Green Hill, Chesterbrook, Glenhardie and Radnor House have the largest number of sales. Oak Hill, which is really the Tower at Oak Hill and Oak Hill Estates, also has significant sales as does Athertyn, the 55+ development on the site of the former Haverford State Hospital. The sales by town chart shows a fairly even distribution across multiple towns, though if Chesterbrook were considered part of Wayne as many do, then Wayne would be the clear leader.
Condo Sales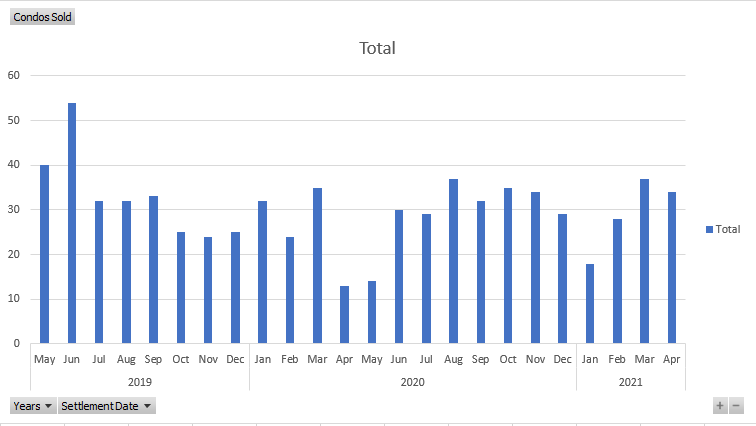 Condo Purchase Price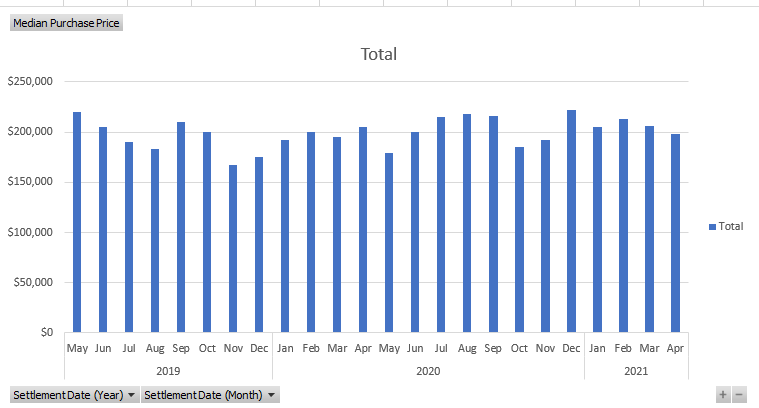 Median Days on Market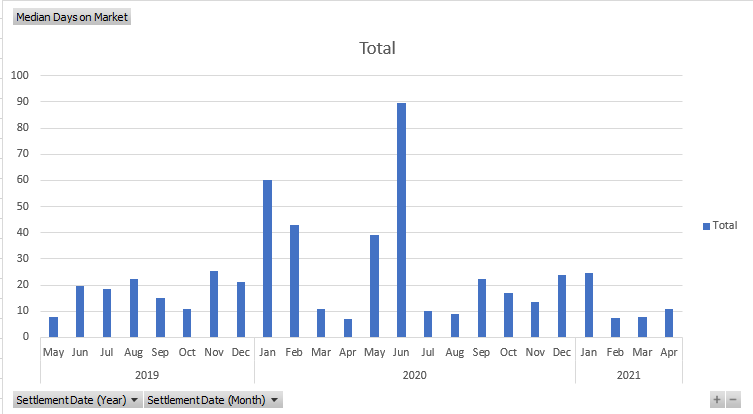 Condo $ Per Square Foot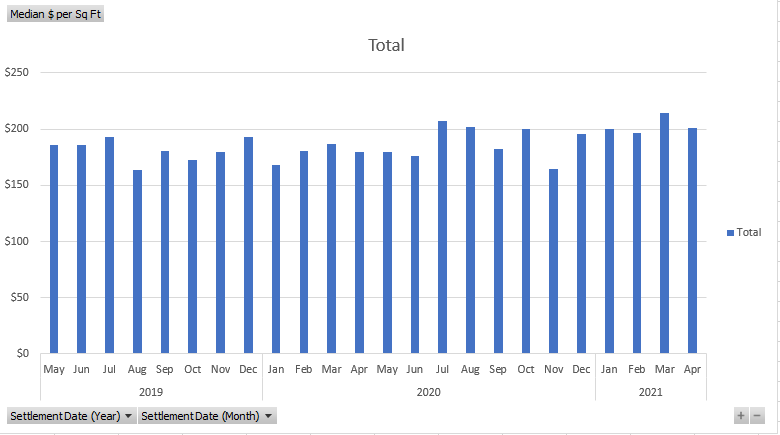 Condo Sales by Development May 2019 - April 2021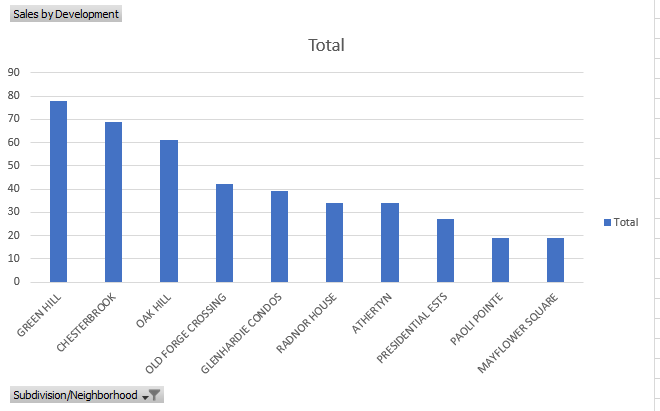 Condo Sales by Main Line Town MAY 2019 - APRIL 2021